About buying from taobao
Introduction about taobao(include Tmall):

Tmall: Tmall.com is an open and largest business-to-consumer (B2C) retail platform in Asia enabling businesses world-wide to reach China's vast and growing consumer market. Tmall.com has established itself as the destination for quality, brand-name goods catering to increasingly sophisticated Chinese consumers and is the most visited B2C online retail website in China. As Tmall set high standard for the products, most of the products are slightly higher than the market price. But the reputation is great. If you are looking for good quality products, we recommend you to choose Tmall.

Taobao: Founded by Alibaba Group on May 10, 2003, Taobao marketplace facilitates consumer-to-consumer (C2C) retail by providing a platform for small businesses and individual entrepreneurs to open online stores that mainly cater to consumers in Chinese-speaking regions (Mainland China, Hong Kong, Macau and Taiwan) and also abroad. As there are so many sellers on the marketplace with different level of reputation, it might be difficult for consumers to choose the right thing. In order to avoid any unnecessary lost, we recommend consumer to check out the seller's reputation, such as whether this store provides deposit or not, or check out the store reputation rating and customer reviews.
Guide for using our website to buy in taobao or 1688
1. Go to taobao.com or 1688.com to choose a product and copy its URL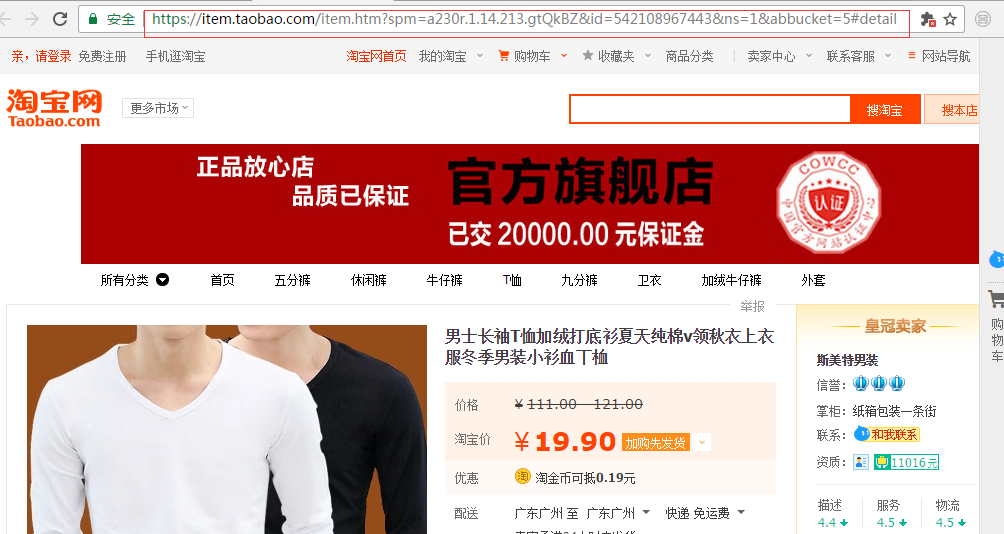 2. Login to lovbuy.com USER CENTER and paste the URL link to the form
3. Choose option for the taobao or 1688 product in our page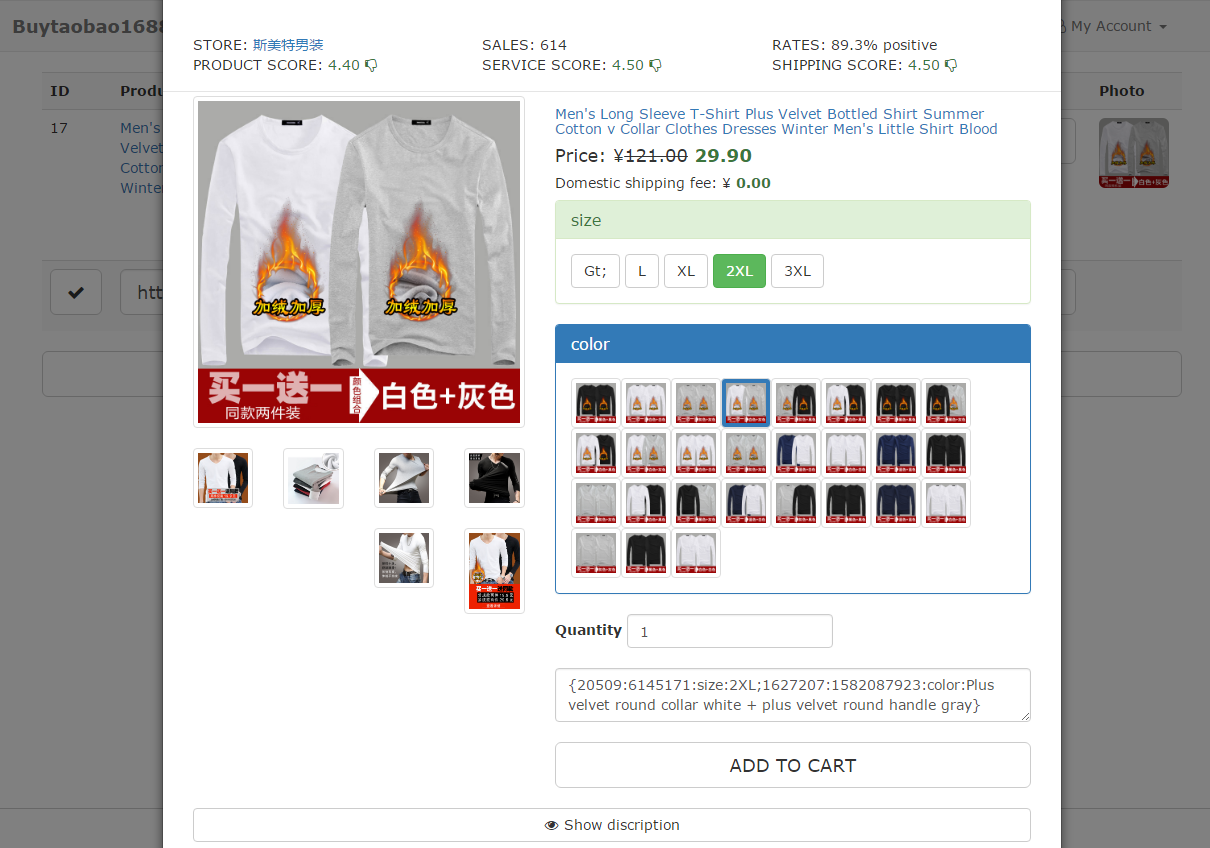 4. For the product in shopping cart or others status, you can chat with buyer about this product now or in the future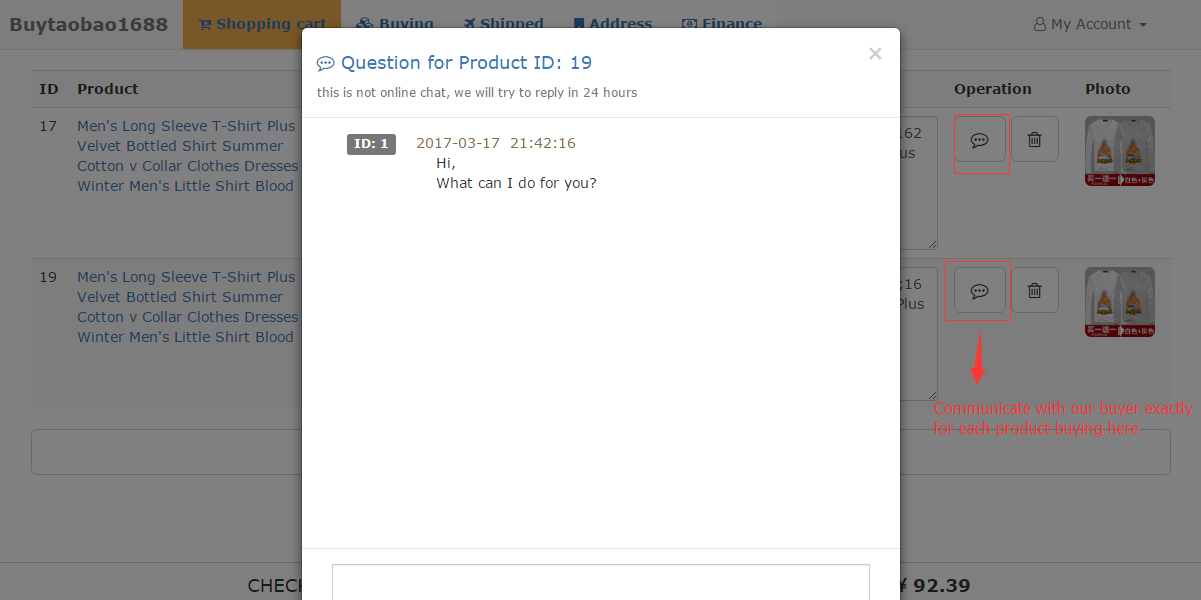 5. Submit products to an order and check out and pay the products cost and commission with your balance, then we will start to buy products in this order