Buying from 1688.com- The secret that Alibaba and Aliexpress sellers trying to hide to you
Probably you know that you can source cheap products from Alibaba.com and Aliexpress.com. You may usually place large orders from Alibaba.com and smaller orders from Aliexpress. But you would never know that actually many of the products those sellers offer are from another Chinese wholesale site called
1688.com
(also called alibaba.cn. It's .CN, not .COM). It's not only a Chinese version of Alibaba.com, but also a cheaper source for all kinds of products. Those Alibaba.com and Aliexpress.com sellers just bought the items from
1688.com
and added prices on the items and sold to you. Or even, only when they have received your orders, they go to order from
1688.com
and later ship to you, running their business without any stock. Of course, they won't tell you about this.
And the fact is more shocking, there are more shopping sites you are familiar with are selling items sourced from 1688.com. This explains why there are so many Chinese sellers in different platforms and where they source the products from. All of these, were hidden to you as secrets and you just don't know them. The following image shows the relationship.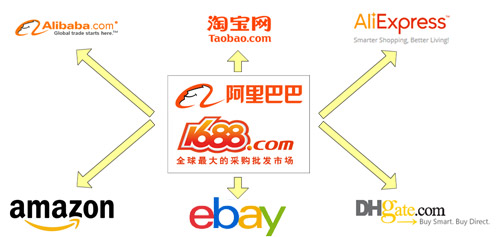 Apparently, when you purchase products from Alibaba.com and Aliexpress, the items have already been transited between many distributors or resellers, and you actually paid a lot of extra money to them to be their profit, which can be completely saved.
If you are a business man and want to cut down cost and earn more, I believe you now may want to ask yourself why not source from 1688.com directly? Yes, of course you can! As long as you want to do it, you can order from 1688.com directly without knowing Chinese language. All are no problem! I will introduce in following details on how you can make it.
Why you Want to Source from 1688.com?
First, you need to be aware why you want to source from 1688.com original sellers/suppliers. Basically, there are following reasons:
1. Walk around resellers and buy products from real original suppliers.
2. Cut down your purchasing cost and save money
3. Earn more profit margin
However, if you are going to buy products for personal use, for only 1 pc or 2 pcs, or very small quantities or amount, I don't suggest you do it as 1688.com is still wholesale site and MOQ condition is usually defined for every item, even though the MOQ is actually very small now. We only suggest wholesaler or resellers to purchase from 1688.com for business.
What products can be purchased from 1688.com?
Basically, there are all categories of items in 1688.com, as long as you can imagine. However, not all items can be purchased by you due to the shipping limitation or shipping cost. For example, if you are trying to ship items via normal express shipping, the following items will be restricted:
1. Liquid, Cream,
2. Powder
3. Chemicals,
4. Strong magnets
5. Knives or gun related items
6. Pure batteries.
7. Other sensitive items
For some large items, like wooden tables, office chairs, they are large, heavy and cheap in item cost, but shipping them will cost even 3-10 times more than the item cost itself. Even if you ship them in sea cargo, it will still cost a lot. Of course, if you find these items are with enough profit margin in your market considering all costs, you can still go ahead to purchase them.
Who want to buy from 1688.com?
Not only wholesalers want to source from 1688.com, the following users may also want to purchase from 1688.com.
1. Company purchasers who purchase for their own companies.
2. Solution companies who purchase for their client companies
3. Local purchase agents who collect a lot of orders from their end clients
4. Local offline market wholesalers and resellers
5. Offline Shop owners
6. Online resellers like sellers on ebay, amazon, shopify, own websites.
If you are any of the above, you may want to consider purchasing from 1688.com.
Difficulties of buying from 1688.com
Hold on. As 1688.com is designed to face Chinese only, most suppliers can only speak Chinese, and they only accept Chinese internal payments. Of course, they mostly don't ship to international addresses either. So, you always need a purchase agent like lovbuy.com agent to help you make the purchases and solve these gaps. Basically, lovbuy.com will help you on the following:
1. Communication
2. Payment(to sellers/suppliers)
3. Collect orders
4. Inspect the items
5. Return and Change problematic items
6. Consolidating and repacking
7. Shipping to international addresses
Sounds useful? Yes, definitely! Usually agents will charge 3%-10% as commission basing on the order amount and complexity, and it's also sounds reasonable.
OK. Once you understand it, we can now go ahead to get into details of how to purchase from 1688.com
Guide for using our website to buy in 1688.com
1. Go to taobao.com or 1688.com to choose a product and copy its URL
1688.com is very similar to Alibaba.com, and the only difficulty you are facing to find the product you want is the Chinese language. In order to solve this obstacle, you need the translation tool to get the single page or the whole website translated into your local language. The following tools are recommended:
-Google Chrome Browser: https://www.google.com/chrome
Chrome browser is having built in translate function that helps you translate pages from another language to your local language or your specific language. You will see how it works later.
Firstly, you have to keep in mind that Chinese Character keywords should be used in 1688.com's search. English keywords will only bring much fewer results. So, you always need to input Chinese keywords in the search box. Well, we know you may not able to type Chinese, so we have already solved the problem for you.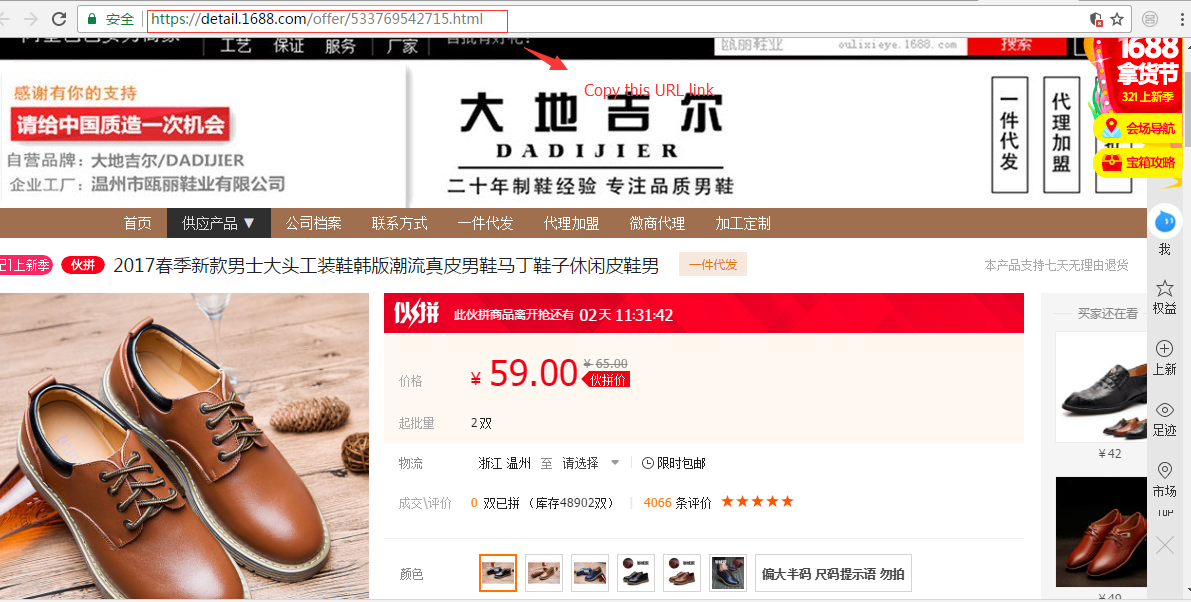 2. Login to lovbuy.com USER CENTER and paste the URL link to the form
3. Choose option for the 1688.com product in our page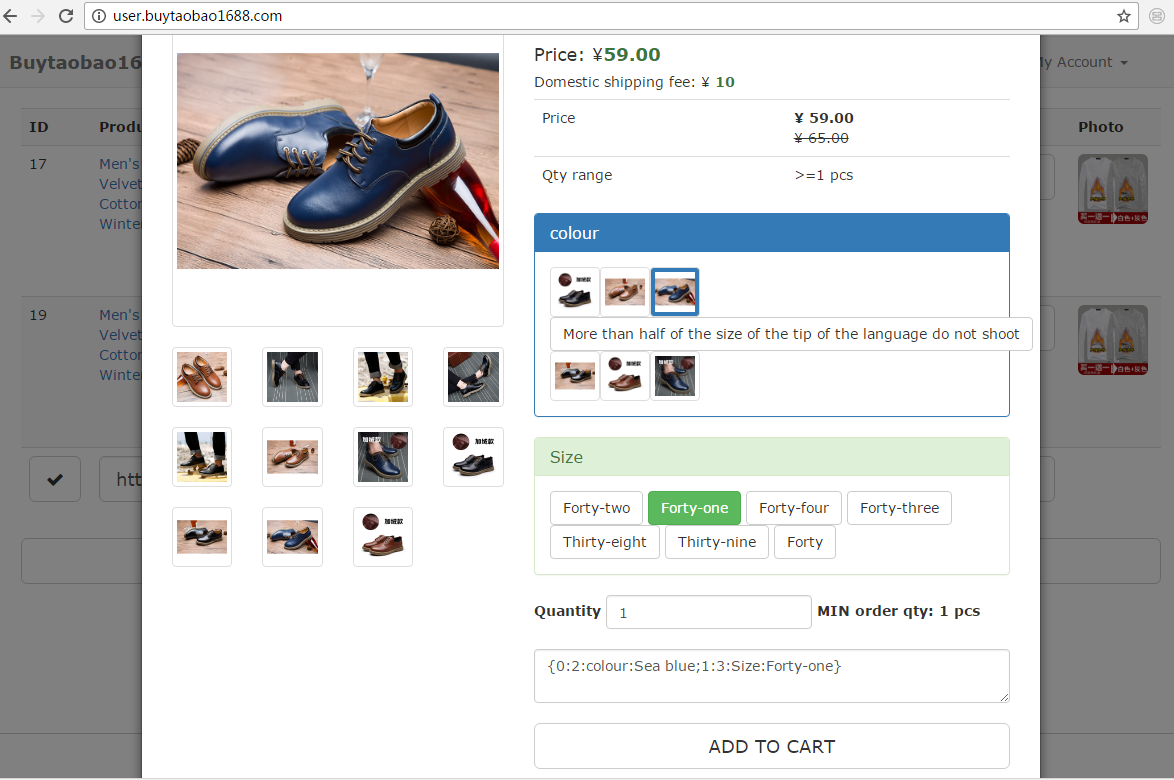 4. For the product in shopping cart or others status, you can chat with buyer about this product now or in the future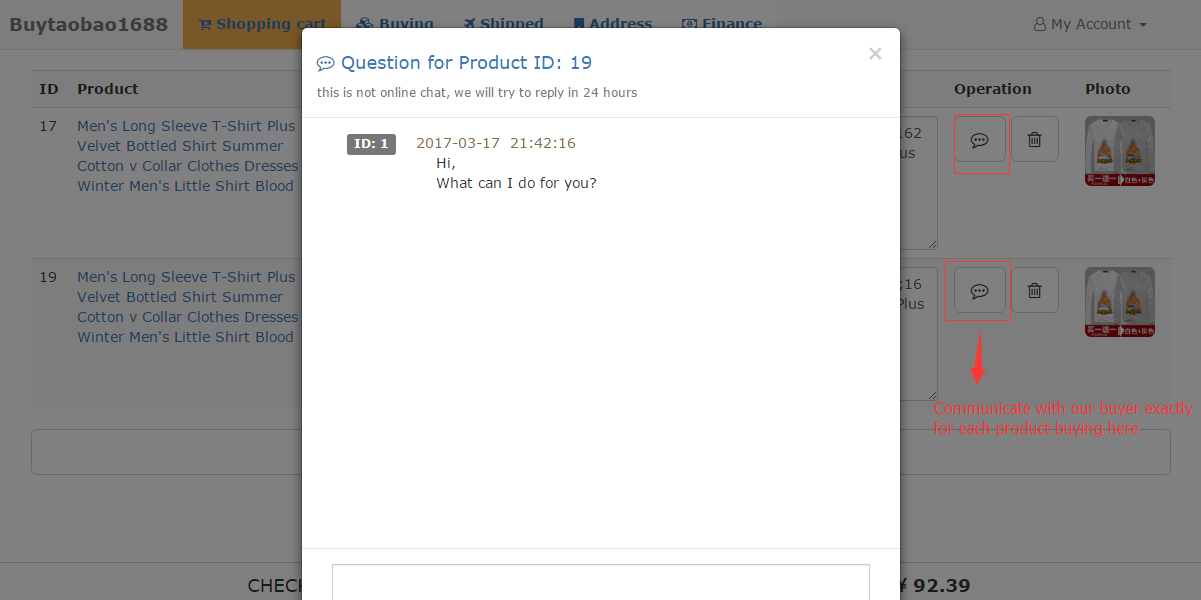 5. Submit products to an order and check out and pay the products cost and commission with your balance, then we will start to buy products in this order